Cake artist Adam Cox visits Paul in his kitchen to show the master baker his artistry on today's Paul Hollywood Pies and Puds.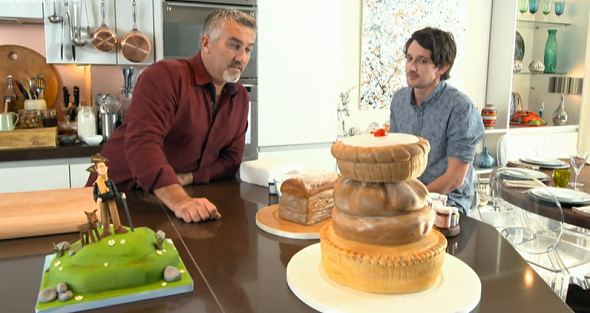 At the age of 18, with no formal training, Adam started his career in foods working in a cake shop. He quickly realised that he had a natural, artistic talent and that he had picked up the techniques easily. After initially plying his trade in his native North West, Adam moved to London and found a role as head of novelty cakes in a top London cake shop where he created his masterpieces for big events around the capital.
All of Adams skills have either been learnt on the job or self-taught, and today he joins Paul in his kitchen show the master baker some of the tricks of his trade.
He first shows Paul some of the cakes he has baked and decorated very creatively, but he had a special surprise for Paul. Adam made a cake showing Paul flying a model airplane by his car – which is one of Paul's favourite pastime activities.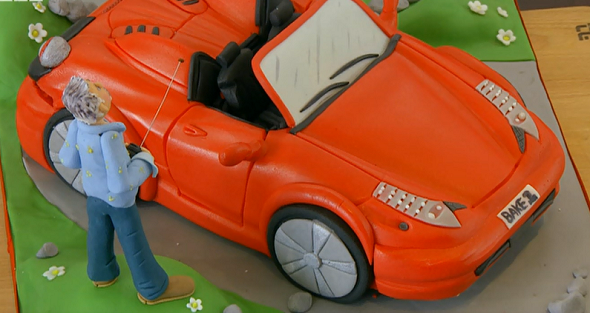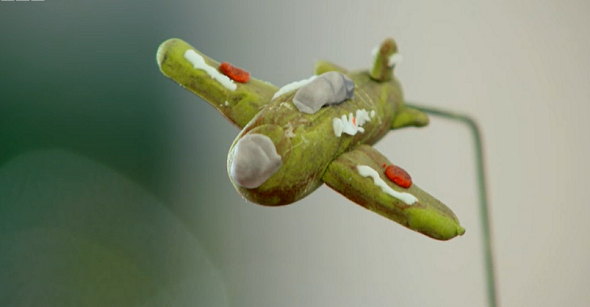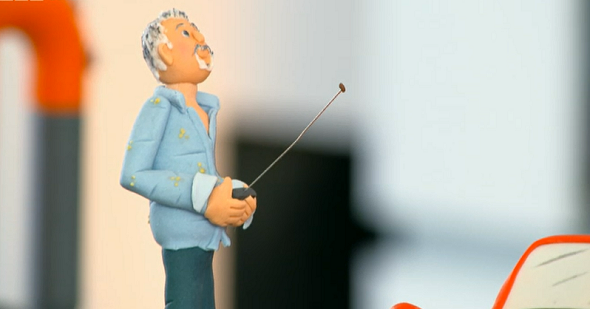 Paul then made a Pina Colada inspired cake with a Madeira cake as the base, and ask cake artist Adam to decorate it. This was the result: