Today in Paul Hollywood Pies and Puds, Paul served up an apple and Wensleydale pie treat to grace any meal.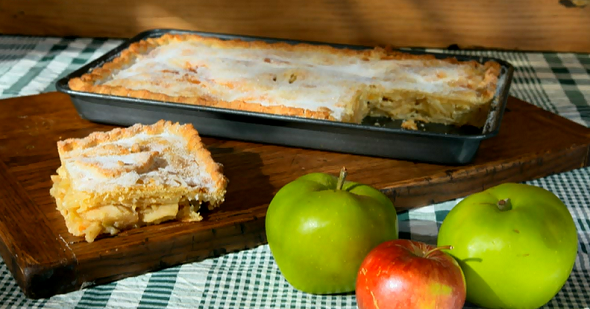 Paul says that there is a saying in Yorkshire that 'apple pie without cheese is like a kiss without a squeeze'. And it is a statement he agrees with because tangy, salty cheese and sweet apple go beautifully together.
Before making his pie, Paul went to visit the Wensleydale factory to see how their cheese is made and to sample some of their latest varieties of cheeses.
Paul's taste test revealed that Wensleydale's Cranberry flavoured cheese was the best of their new offerings, which as it happened, is the company's best seller.
For his recipe, Paul use a mixture of cooking and eating apples in his pie, in order to create a varied, interesting texture.