Nikki, Macy and Tyrese are the Junior Bake Off 2016 finalist their bake off in the semi-finals along with Lottie and Jenna.
The three talented junior bakers were delighted when the Junior Bake Off judges, Allegra and Nadiya, gave them the news on today's episode of the brilliant baking competition.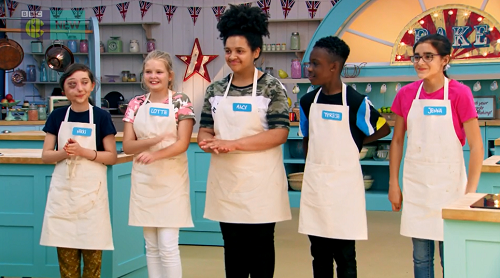 Recipes from the series can be found in Allegra's book: Quick, Quick Slow: A new take on slow recipes combined with fun & easy quick ones
and Nadiya book: Nadiya's Bake Me a Story: Fifteen stories and recipes for children
, available from Amazon
.