Monica Galetti served up a tasty looking sauce carbonara with tagliatelle pasta dish to test the contestants on MasterChef: The Professionals.
The ingredients are: pancetta, onions, 2 egg yolks, fresh pasta dough, olive oil, black pepper and Parmesan cheese.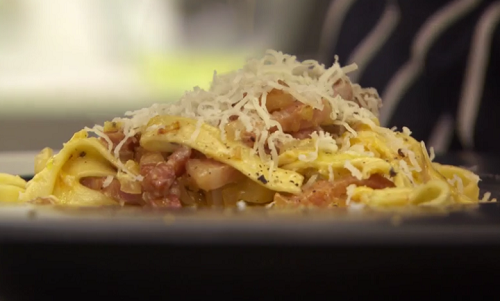 Monica's recipes are available in her new book titled: The Skills: How to become an expert chef in your own kitchen: 120 recipes, tips and techniques
– available from Amazon
.