Earlier in this the 16th episode of Paul Hollywood Pies and Puds, Paul invited Michelin stared chef Glynn Purnell from Birmingham, to his kitchen were Glynn made his chicken balti pie – Chicken balti pie is a food he likes to eat when watching his beloved Birmingham City football team play on a Saturday afternoon.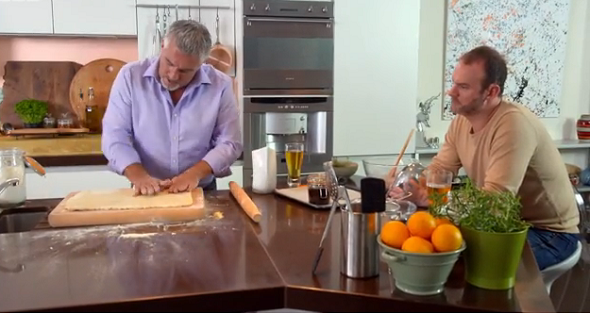 Now, Paul decided to show Glynn, how he makes his guilty pleasure food when he is watching his beloved all reds play at Anfield.
Paul's Liverpool delight is a very delicious sausage roll made with the finest ingredients.
Paul makes his sausage rolls with pork, mixed with thyme leaves, pickle and with puff pastry.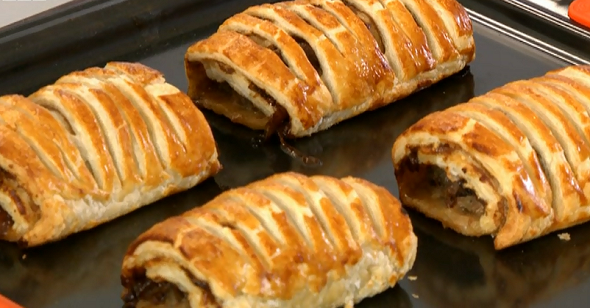 Paul's tip for making a good pastry is to use good quality butter and to turn the pastry at least four or five times taking it in and out of the fridge.