Paul took a trip to Leeds to get inspiration for his next dish on today's Paul Hollywood Pies and Puds.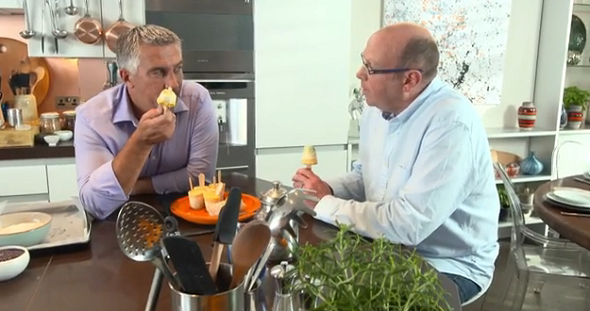 The master baker went in search of a South eastern Asian desert that appears to have been perfected in Leeds by a English man.
Mike Tattersal formed his company four years to make Kulfi, a desert that is normally served at Indian restaurants.
Mike make his kulfi from his kitchen, and sells them mainly in Yorkshire. His award winning Kulfis are made egg free, gluten free and the cream and fruits used are largely sourced locally.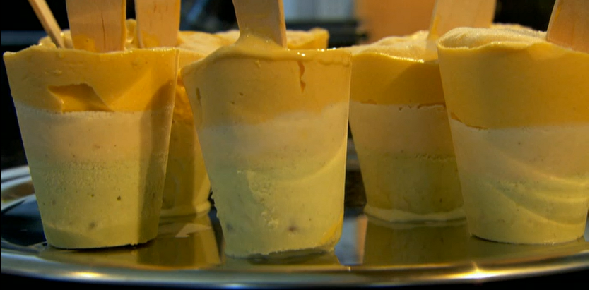 Mike original recipe came from his wife's Punjabi parents, but Mike added his own twist and has made a frozen desert that is a real substitute for ice cream. Following a taste test in the centre of Leeds, Mike received a very positive result from the general public with many people stating that his kulfi taste much better than the once served in restaurants.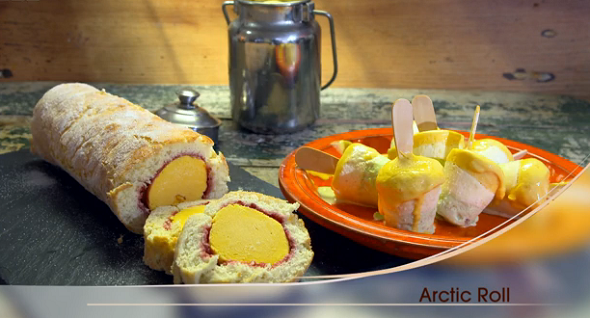 Inspired by Mike's desert, Paul decides to make a 1950's classic desert, the Arctic roll. However, the master maker adds a modern Easter twist, by using kulfi in the centre of the roll. Mike was invited to watch the master baker carry out his craft and to sample his delight.