Christine created yet another delight for a signature bake, Mixed Berry and Almond Crumble traybake.
Mary Berry told her "the flavours are lovely" while Paul Hollywood said "It looked lovely and the textures are nice as well".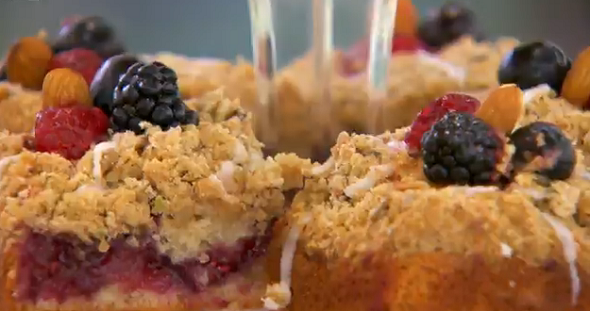 Baking Tips
This is an excellent desert for this time of year, and a beautiful way to showcase your autumn berries. You can use a variety like Christine as done, or you can use just one or two, whatever you have. Currants are also lovely in this, especially the black ones.
You could use flaked almonds sprinkled across the top that would get golden brown and toasted  then  sprinkle with demerara sugar just as it comes out of the oven, gives it a deliciously sweet crunch.