For her Signature tray bake, Beca created Chocolate and Hazelnut Brownies "pimped up" with cherries, which were "even" and "very good" according to Paul.
Beca's pimped up version came about as a result of her family:
"I made them at home and experimented with pears, walnuts and cherries, then I gave them to Matt to take to work and asked for the feedback," she said.
"They liked them all, which wasn't very helpful!
"So I have pimped them up with cherries."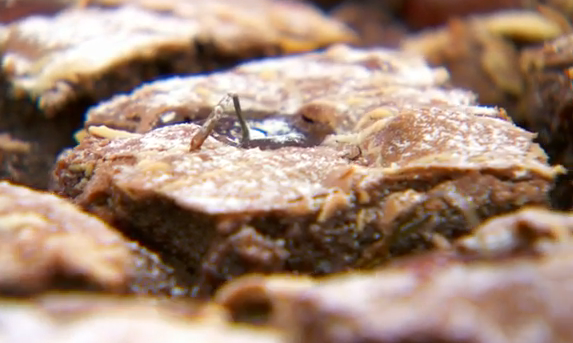 Baking tips
You can use any type of nuts you like in brownies. But for the best flavour, roast them until golden brown before using.
Ordinary cocoa from the supermarket works perfectly well in this recipe. But you can also use rich dark cocoa. It will give a darker colour brownie with a slightly richer flavour.You can find this dark cocoa in some supermarkets and speciality food stores or delis.