As you would expect, the Tottenham Cake is very popular in North London, and it is very much enjoyed by fans of a certain football club.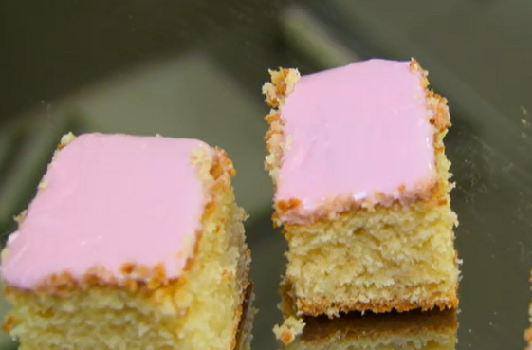 However, if you would like to bake your own, give this receipt a try:
Ingredients:
8 oz margarine or butter
8 oz sugar
10 oz SR flour
2 tsp baking powder
4 large eggs
4 tbs milk
Measure all the ingredients into a large bowl and beat until well mixed. Pour into the prepared tin and bake at 180 deg (fan 160 deg) or gas mark 4 for 35 – 40 minutes. Cool in the tin then turn out.
Icing
8 oz sifted icing sugar
Approx 3 tbs water
Pink food colouring
Mix together to give a runny consistency and spread over the cake.
That is it, happy baking.