Sam Callahan has finally let his feelings known about the constant criticism from Gary Barlow each week regarding his performances.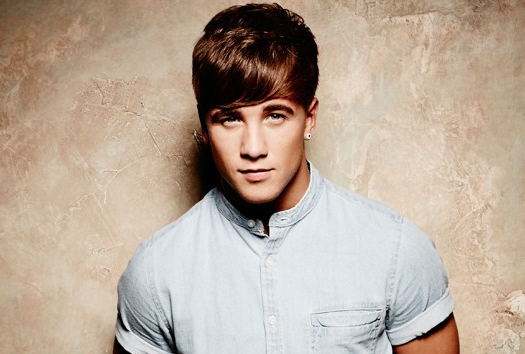 The teenager admitted that he feels like he as become the new Rylan Clark on the X Factor this year.
Last night Sam tried to impress the Take That frontman by performing Take That's Relight My Fire on the disco themed show but Gary refused to be swayed and after the performance he blasted:
"I hated that performance. The vocals were really exposed. You are not the best singer in this competition and the problem for you is that everyone else is so much better than you."
But despite Gary's harsh critique, Sam managed to stay in the competition for another week when the results were announced tonight and Gary Barlow's group Kingsland Road was sent home.
Speaking on the Xtra Factor Sam admitted:
"I am shocked, I had to do a double take because I didn't expect it to come out of his [Dermot's] mouth. It was a crazy bottom two but I think every week is going to be a shock now."
When asked if he feels like the new Rylan Clark – who had similar feedback from Gary each week on last years show – Sam added:
"I do, I thought about that. I feel a bit like Gary's punchbag at the minute."