Irish boyband Fifthbase is reportedly set to take The X Factor by storm this year and has the support of Niall Horan from One Direction.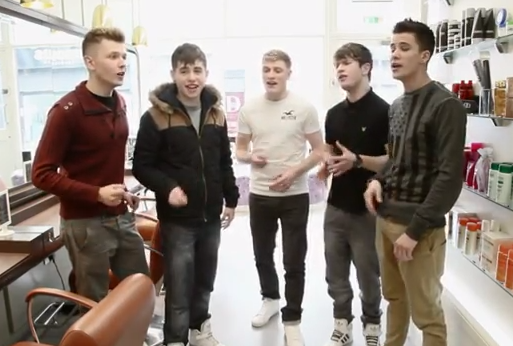 The band auditioned for the hit ITV show for judges Gary Barlow, Louis Walsh, Sharon Osbourne and Nicole Scehrzinger recently and impressed enough to be put through to the next round.
They performed their version of Little Mix's 'Change Your Life' and a source told The Daily Star:
"The judges said they had a raw talent but needed to fine tune some things. They could have what it takes to make it big if they work hard"
"Who knows? They could be the next One Direction and be rivals to their pals in the charts."
Being Irish, the band will no doubt get a lot of support from Irish judge Louis Walsh who is known for standing up for all things Irish in the competition.
He told The Mirror that he expects the group to do well this year and that he has already seen some great talent from his homeland this year. He explained:
"There's been lots of Irish acts so far – but you have to wait and see them because the next stage is the arena auditions.
"It's great to see. I think that a few will definitely make it through to boot camp now."
One Direction's Niall Horan booked the boyband to play at his birthday party last year and has become close friends with the band members Dean Gibbons, Jason Cafolla, Darren Regazzoli, Shane Thornton and Chris Lenard since then.