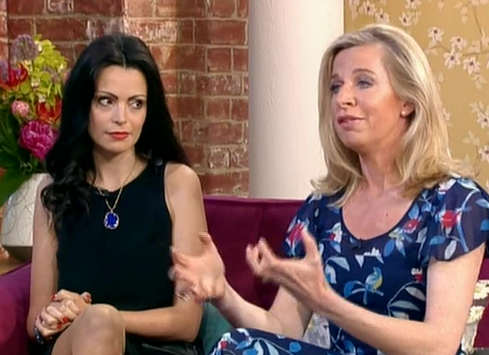 Apprentice star Katie Hopkins, has been called upon this week to give some helpful advice to Laura Fernee, who claims she could not keep her job as a result of being too 'pretty to work'.
The graduate has claimed she was forced out of her science and medical research job due to constant advances from male colleagues and persecution from jealous women.
In an appearance on ITV's This Morning, the 33 year-old denied to presenters Phillip Schofield and Holly Willoughby she was being over-sensitive.
Ms Fernee said she had been left traumatised by bullying and harassment all because of her appearance.
However, apprentice star Katie Hopkins was on hand to offer words of encouragement, by telling the science graduate to embrace her beauty and not let others make her believe it is a terrible thing.
She went on to tell unemployed beauty:
"You have to be stronger, you have to get a grip and you have to move forward with this."
Laura now have plans to write a book to help women deal with similar situations in the workplace and to undertake charity work.