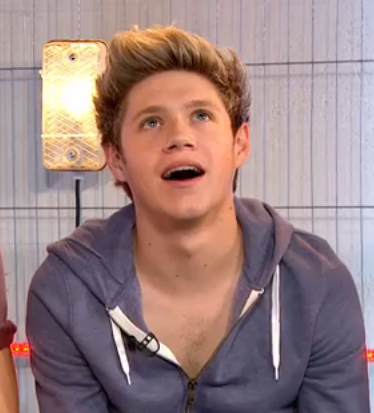 Last month One Direction's Niall Horan took to Twitter to reassure fans that nude photos circulated on the internet recently was not take of him.
However, the One Direction star told fans yesterday on the social network, exactly what it would take for him to appear naked in public.
Niall is a big fan of  seventies group The Eagles and he revealed that if the band decide to tour one last time, he will be in the audience cheering them on….with no clothes on!
The singer met the legendary group in London recently and tweeted:
"hope the eagles go back on the road…cant wait.. i'll be there starkers at the front! hahahaha"
We would say to Niall, be careful what you wish for!
Niall has been enjoying a few days break from his touring schedule and after a performance in Hamburg on Sunday night, he has since been chilling out since returning to London on Monday and he tweeted his fans saying:
"happy to be chilling for a few days..its great!….thanks to everyone who has come so far to TMHT ! its been great!"
He added:
"lookin forward to zurich on thursday…also the big announcement is thursday"