Jordan Poulton a 26-year-old Business Analyst from London is hoping to prove to Lord Sugar that he has what it takes to succeed in business and land the £250,000 business investment on offer courtesy of his Lordship.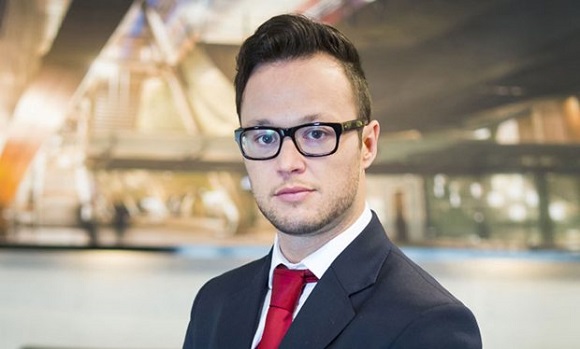 Jordan has a passion for startups and turning new ideas into products. Well, if these are his passions then he should find the apprentice a breeze; But will he?
Jordan says his first experience in business was at the age of six, selling his family's litter of kittens in the playground. He describes himself as optimistic, charismatic and calm under pressure, though he thinks he can also be unforgiving and finds it difficult to ask for help. He enjoys going to technology events and recording his own podcasts and is passionate about encouraging young people to start their own businesses.
He says: "I've worked in third world countries and first world countries. I know what it's like to struggle to feed kids and I know what it's like to fly in a private jet."
Jordan joins 15 other candidates all hoping to become Lord Sugar's next business partner.
The first task for Jordan and the other 15 candidates takes place at midnight with Lord Sugar asking the candidates to sell a shipping container load of goods to London's trade in just one day. From novelty items to household necessities, each team must find suitable buyers for their different product lines and the team that makes the most money from the day's sales will be declared the winner.
The series kicks off Tuesday 7th May on BBC 1.