The One Direction boys came face to face with their Madame Tussauds waxworks double this week taking time out from their UK tour.
The "That's What Make You Beautiful" singers inspected their beautiful status ahead of the unveiling to the general public and millions of their fans.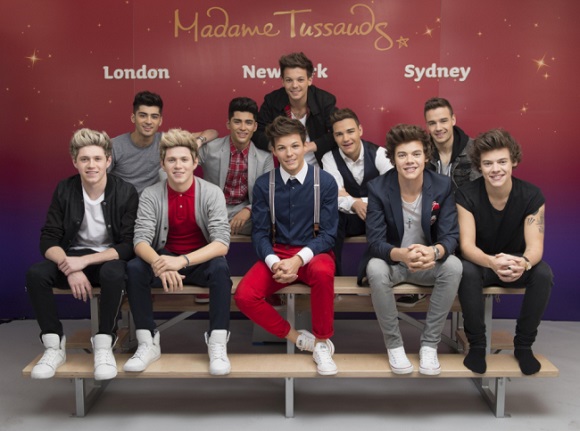 The boys from 1D were all delighted with their dummies, band member Zayn Malik was said to have described the models as "wicked" and "bang on" with Liam Payne saying he felt "privileged" to be immortalised by the global waxwork museum.
Harry Styles said it felt like "such an honour", while fellow band member Louis Tomlinson admitted he couldn't wait for fans to get to see the five new waxwork additions.
The figures were unveiled on ITV's Daybreak this morning and it was revealed that each of the figures costs £150,000 to be made, with twenty sculptors working on each figure for four months.
It was also disclosed that all the tattoos (that the boys had done before the figures were made) are 'present and correct' and that the figures are dressed in clothes that were previously worn by the boys.
The new exhibition will stay at the London Madame Tussauds for twelve weeks before heading out on their own tour to museums in New York and Sydney.