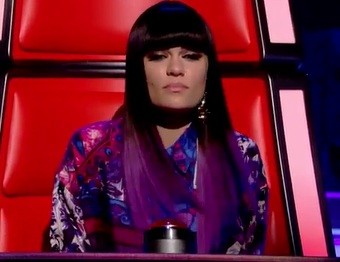 The acts that have chosen Jessie J as their mentor and are now on board Team Jessie in this year's series of The Voice UK are:
Alex Buchanan
23 year old Alex Buchanan from Warrington played the lead role in Michael Jackson's Thriller Live and he is also a big fan of Stevie Wonder.
Ash Morgan
27 year old Ash Morgan from the Walsh Valleys is a big Beyonce fan.
Danny County
22 year old Londoner Danny County has had no previous professional experience as a singer. He is more use to singing in his bedroom than in front of a live audience.
Katie Benbow
20 year old Katie Benbow from Dyserth, Wales is a big fan of Ella Fitzgerald.
Lem Knights
18 year old Lem Knights from Chester is a big fan of Jessie J.
Lovelle Hill
22 year-old Lovelle Hill aspires to be Britain's answer to Rihanna.
Sarah Cassidy
31 year-old Sarah is a big fan of all divias and was once a Miss Scotland finalist.
Trevor Francis
30 year-old Trevor has been a backing singer for P.Diddy, Mariah Carey and Florence & The Machine among other.
[imagebrowser id=5]