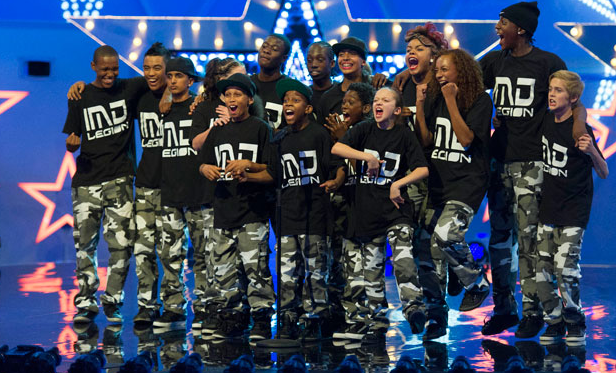 The new series of Got To Dance kicked off on our screens on Sunday with a number of dance acts that were very entertaining and were as good as those we saw last year.
With new judge Aston Merrygold from JLS siting in one of the hot seats along with Ashley Banjo and Kimberley Whyatt, the panel along with host Davina Mcall, is once again beginning their search of an act good enough to win a £250,000 cash prize and the title of Got To Dance champion 2013.
Tom, IMD Legion, Wild G, Gymtasia, Lukas McFarlane, Cloudbreakerz, Paige and Innis, Portia, Leon and Dott, Hastap, Super 7 and G-Nome are just some of the acts that stood out during the first week of auditions and were sent through to the next round with 3 gold stars.
This year the rules have been changed to make it even tougher for the contestants because they must now all secure three gold stars to make it into the next round. So any act that want to follow in the footsteps of previous winners Akai, Chris&Wes and last year's winners Prodijig, they will have to work even harder to achieve it.
See IMD Legion in action in this video: