The X Factor USA is in its second season and this year Simon Cowell have been mentoring the groups with a bid to win the X Factor crown.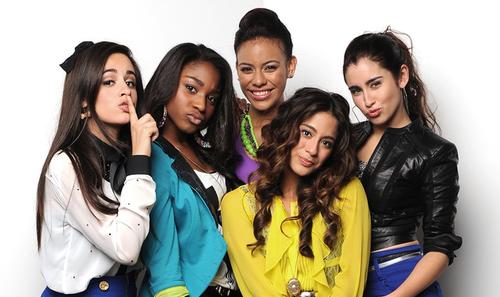 However, last week it was clear for all to see that his plans came a bit unstuck when his favourite group, the boyband Emblem3 was voted off the show.
Cowell has championed the boys since he selected them at judges houses and clearly expected them to win the show, but his least favourite group – Fifth Harmony – had plans of their own that derailed the Cowell train on way to the finals.
The five piece girl group whose members are:  Allyson Hernandez, 19, Karla Cabello, 15, Normani Hamilton, 16, Dinah Hansen, 17, and Lauren Jauregui, 16, had an ace up their sleeves which they finally played during the semi-finals.  They picked songs and delivered performances that would appeal to young girls and the Hispanic  community of America.
With their performance and staging of Ellie Goulding's "Anything Could Happen" they must have had every small girl in America going crazy with excitement and reaching for their mobile phones to vote. And their Spanish interpretation of "Impossible" would certainly have caught the attention of the Hispanic community in America.
All-in-all the girls not only made smart choices on the night, they delivered them immaculately.
Meanwhile boyband Emblem3 continue to be something that they constantly told us at the start of the series that they are not…a boyband.