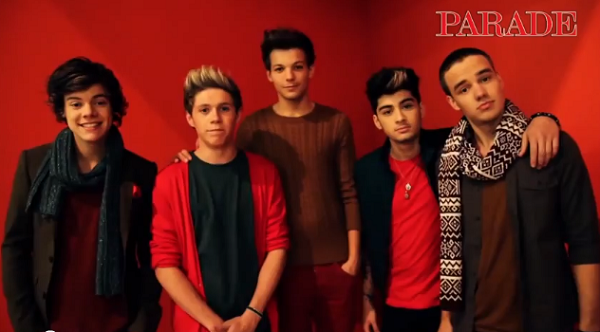 2012 has been another brilliant year for One Direction and 2013 is certainly looking just has bright for the biggest band in the world right now. But it is Christmas and even the most popular international pop superstars need a little down time over the festive period. But where will One Direction be spending theirs?
Last month during a photo shoot with Parade magazine, the One Direction boys revealed where and what they look forward to at Christmas time. They will all be going their separate ways over the festive period; Niall will be going home to Ireland to spent time with family and friends while the other lads will do likewise at their family homes in England.
Zayne is looking forward to having all the family around the table for a nice Christmas dinner, while Harry is just excited to be going home.
In the video below the boys demonstrate yet again how close they have become since meeting at the X Factor auditions over two years ago and I am guessing that as much as they want to be with their families at Christmas, they will be missing each other after a few days apart.
In the video below the boys show their fun side at the Parade photo shoot with Louis being lite up like a Christmas three by the other lads and what on earth is Niall trying to do to Zayne in this photo!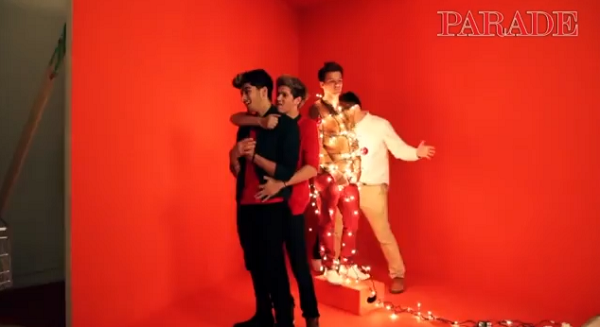 See what else the boys are up to in this video: