The X Factor USA reached the semi-finals stage this week but it looks as though one act is already guaranteed a record contract even if they do not make it to the finals.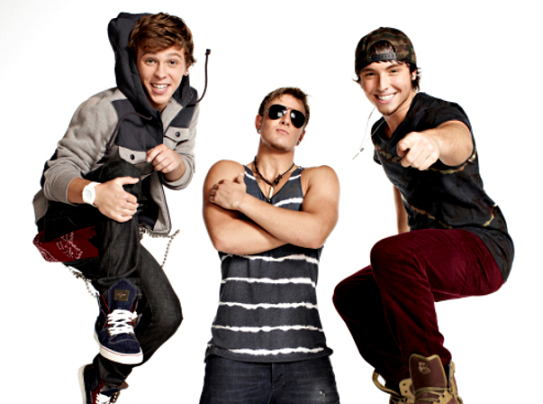 Emblem3, the boyband being mentored by Simon Cowell is already being compared to One Direction even though there are only 3 members in the band.
According to The Hollywood Reporter, Simon Cowell revealed that there is a "pretty good chance" that he will sign the new boyband.
For regular views of The X Factor USA, this would come as no surprise because Cowell have been singing their praises ever since he selected them at his judges house in Miami earlier this year.
The 53-year-old music mogul and X Factor  judge has two acts remaining in the competition, Emblem3 and Fifth Harmony, going into this week's semi-finals.
It is also possible that the girl group Fifth Harmony will also be in line for a record deal because Cowell also hinted that he may sign acts from this year's competition admitting that there will be "some pretty big announcements at the end of the show".
However, looking at the voting stats since the start of the live show, none of Cowell's acts have made it into the top two position of the voting percentage. It is therefore looking highly unlikely, that neither of his groups will win the show this year.