It's the second day of MasterChef UK 2014 finals and last night the competition saw the exit of Angela, a very popular cook on the series. However, she left on a high serving up some of her best presented plates of food in the competition.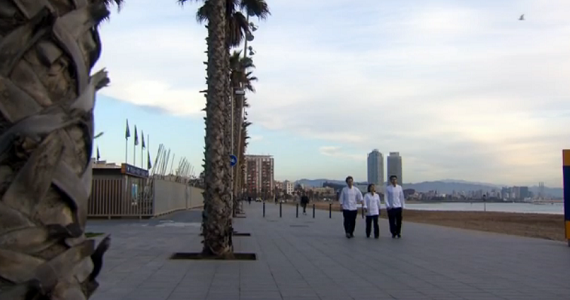 The three remaining cooks in the finals whose full names are, Ping Coombes from Bath, Jack Lucas from Solihull and Luke Owen from Manchester, travel to Barcelona in Spain to taken on some of their toughest challenges yet.
Cooking on trestle tables in the middle of the bustling centre, they must design and cook three tapas dishes for the locals around the market to taste. Overcoming the language barrier, the stress of being fully on display and cooking out of their comfort zone, this is just a taste of the pressure to come.
After this, the three are sent to meet legendary pastry chef Christian Escribà. Escribà's cakes, sweets and desserts are technically extreme, spectacular and, above all, fun.


He makes exploding cakes, flying desserts, cakes in high heels and he made the huge dog shaped cake to celebrate the last service at El Bulli, a Michelin 3-star restaurant near the town of Roses. Escribà challenges the finalists to make him and his wife Patricia Schmidt (also a pastry chef) a dessert that will surprise them.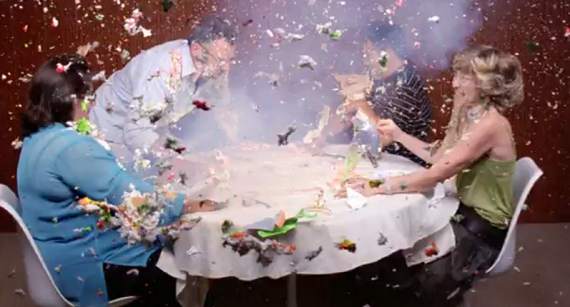 The finalists then go on to meet Michelin star chef Carles Abellan in his restaurant. The finalists have the masterclass of a lifetime when he teaches them three dishes that demonstrate the culinary revolution initiated by El Bulli – dishes that as he says 'are part of my DNA': Gaudi's Red Mullet, Deconstructed Potato Omelette, and Scented Mediterranean Whiting.
The amateur cooks are asked to cook one of these dishes each, learning some iconic techniques along the way and attempting to impress Carles Abellan with their mastery of recipes that would challenge any professional.
[imagebrowser id=85]