It's the second quarterfinals of the series and John Torode has come up with a recipe to test the skills of the quarter-finalist to see who is good enough to make it through to the next round.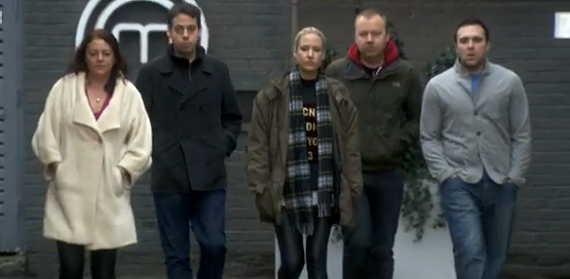 The master chef cooks a chicken liver dish for the second time this week but this time he makes a chicken liver pate with onions madagascar and melba toast dish for the palate and skills test.
Susie, David, Angela, Michael and Oliver are this week's quarter-finalist and without seeing how John prepared the dish, they are given just a few minutes to taste the food before being asked to write down exactly what is in it, using their palate and sense of smell. They are then asked to recreate John's dish without a recipe in just one hour and fifteen minutes, selecting from ingredients that may or may not belong in the dish.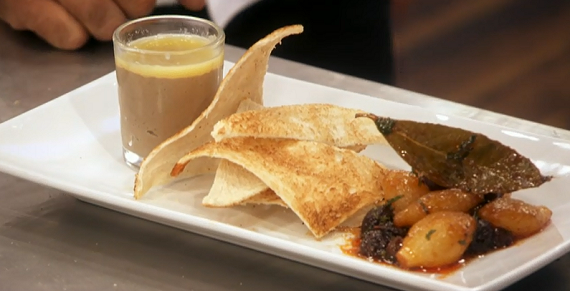 For their second challenge, the four must go head-to-head to cook their own show-stopping dish for John and Gregg, as well as a surprise judge. This week the guest judge is the respected food critic and ex-chef Charles Campion.
Charles spent 15 years in the London-based advertising industry, before changing career and bought an old English countryside mansion in Buxton, Derbyshire. He renovated it into a luxury hotel and restaurant, and took on the role of head chef.
He later moved on to become a food journalist, writing restaurant reviews and food articles for The Independent, The Times, The Weekend Telegraph, The Illustrated London News, BBC Good Food Magazine and Delicious.
At the end of tasks, it was Angela, Michael and David that the judges declared the winners of the second MasterChef quarter-final 2014. The three cooks have taken another step closer to the MasterChef champion 2014 crown as they head to the semi-finals.