It is tomato soup for starters on today's James Martin: Home comforts as the master chef show us how to make the best use of some of our store cupboard stables.
James says about his soup: "Roasted garlic and top-quality tinned tomatoes make all the difference to this simple soup. To simplify the garlic bread just mix the herbs with softened butter."
He also recommends using San Marzano tomatoes for this dish because they are really sweet, contains less seeds and makes the most amazing soups.
James serves his soup with garlic bread spread with butter made from leftover double cream.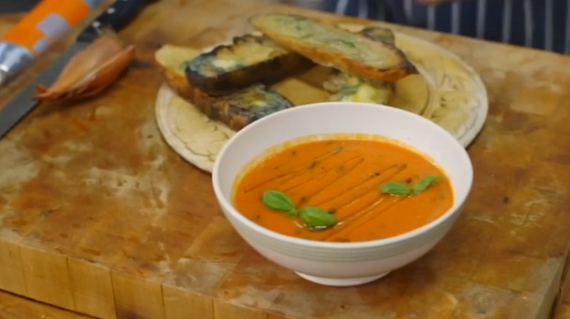 See how James makes his quick tin tomato and basil soup with garlic butter and Itialian San Marzano tomatoes in this video: