Mary Berry reveals her recipe for her mouth-watering whole lemon cake with lemon cheesecake icing on her new food series, Mary Berry Cooks.
[imagebrowser id=72]
Mary says: "Look for thin-skinned lemons that give easily when squeezed so that the pith is not too thick. Fondant icing sugar has glucose syrup added to it so it makes a lovely thick glossy icing that sets well."
For her filling and icing, Mary used: 50g softened butter, 175g icing sugar, 250g full-fat mascarpone and 175g fondant icing sugar.
Her ingredients for the cake are: 2 thin-skinned lemons, 275g softened butter, 275g caster sugar, 275g self-raising flour, 2 level tsp baking powder and 4 free-range eggs.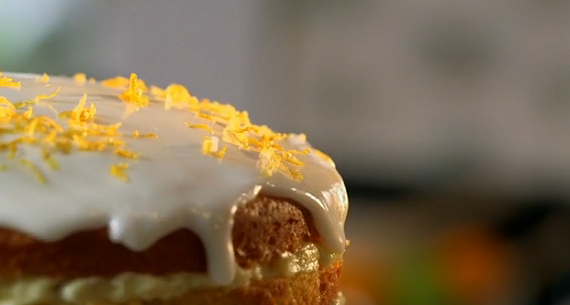 See the full recipe for Mary Berry whole lemon cake here.