It is all about treats on today's James Martin: Home Comforts and the master chef serves up delicious cinnamon rolls to go with his food theme.
A cinnamon roll is a sweet roll with the main ingredients being dough, cinnamon, sugar, and butter, which provide a robust and sweet flavor.
James says: "Soft buttery dough is the secret to these sweet teatime treats. These cinnamon rolls have a vanilla filling with a maple syrup and whisky glaze."
James use strong bread flour from a family owned Dorset flour mill featured on the show for his cinnamon rolls.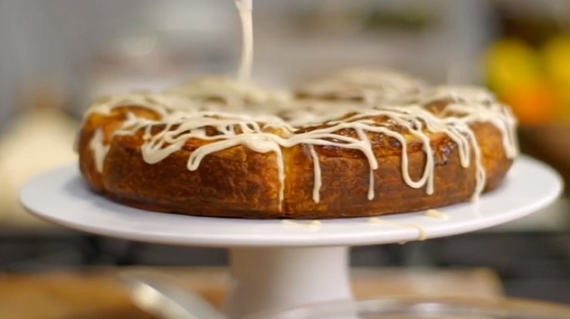 See how James Martin makes the cinnamon rolls for his home-cooked treat nights in this video: