Simon Rimmer served up a delicious vegan sticky toffee pudding with vanilla ice cream and a tasty toffee sauce on Sunday Brunch.
The ingredients are: 225g chopped dates, 200ml water, 110g flora, 110g light brown sugar, 200g self raising flour, tsp bicarb, 15g grd ginger, 5g vanilla paste, 5g grd cinnamon, 250ml almond milk, tbs golden syrup and tbs cider vinegar.
For the toffee sauce: 50g golden syrup, 200g light brown sugar, 150g flora, 5g vanilla and Vegan vanilla ice cream to serve.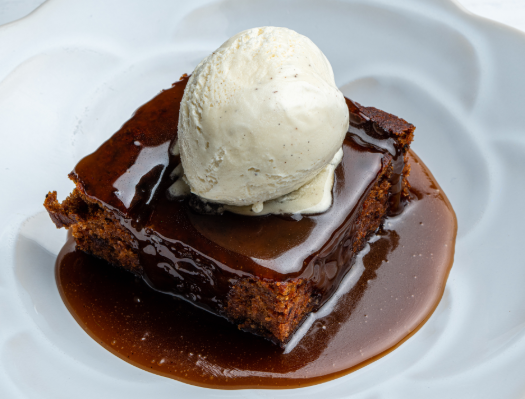 See more Sunday Brunch recipes in the new book titled: The Sunday Brunch Cookbook: 100 of Our Super Tasty, Really Easy, Best-ever Recipes
available from Amazon
now.