Pablo Spaull is a raw bean-to-bar chocolate maker who is leading the way in ethically sourced chocolate beans to create a different type of tasty chocolate.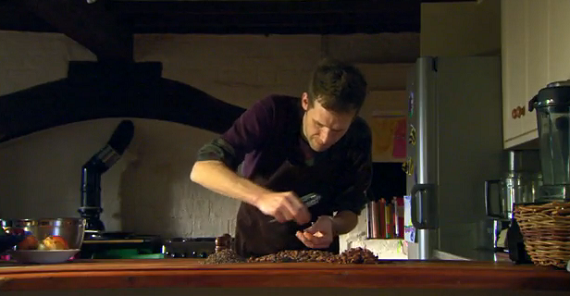 This week he showcased his method of making the chocolates from his home kitchen in Wales on James Martin: Comforts.
Pablo sources his cacao beans from the Ashaninka people, who are the indigenous tribe living deep in the Peruvian rainforest that harvest the beans.
Traditional chocolate makers would roast their beans as the first part of the process but Pablo said he chose not to do it that way: "I keep it raw to maintain all the antioxidants and nutritional benefits that raw cacao has."