Chef Michel Roux Jr. served up a tasty looking hotdog in this week's episode of Food & Drink.
The Michelin stared chef says: "This is a hotdog a world apart from those jars in the supermarket. This gourmet dog is delish served in a brioche roll with mustard."
Michel makes his gourmet homemade hotdog with 250g of very cold lean pork minces, 25g cured pork fat, 160g Italian lardo fat, 1tbsp cornflour, 2 egg whites, 50ml frozen milk, nutmeg, coriander, salt and pepper for seasoning.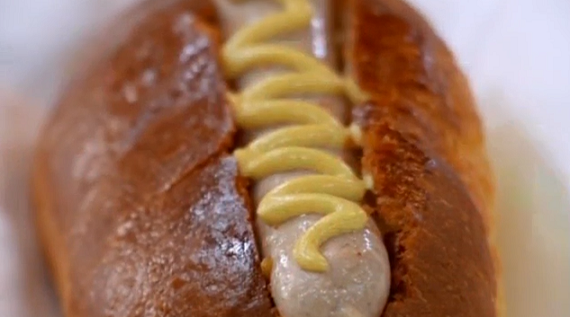 See how Michel prepare his gourmet homemade hotdog in this video: