Food and Drink return to our screens tonight for a second series and in tonight's episode Michel Roux Jr is joined by Mary Berry to give us all some advice on how to reduce food wastage and reuse leftovers to create delicious plates of food.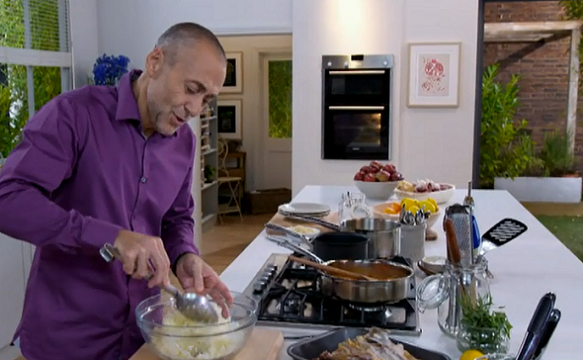 Today Michel shows us how to make delicious roast chicken croquettes with spicy tomato chutney.
To make Michel's tomato chutney, heat some olive oil in a frying pan and gently fry some shallots and garlic until soft, without colouring them.
Add 2 tbsp of sugar, 1 tbsp of fennel seeds, a pinch of dried chilli flakes, salt and pepper, followed by the 50ml of red wine vinegar. Bring to a boil and then add around 10 tomatoes finely chopped.
Cook for a further 10-15 minutes until the tomatoes have softened.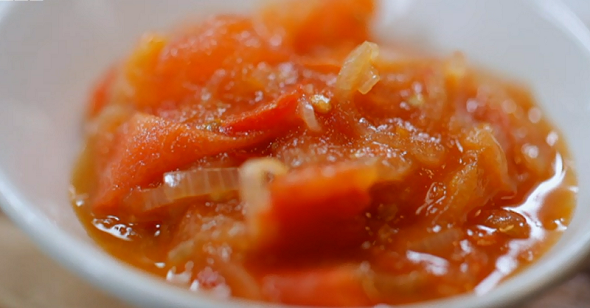 For Michel's croquettes, boil about 500g potatoes until tender and then mash as fine as possible then set aside to cool.
Lightly beat an egg and add to the cooled mash along with 30g unsalted butter, tarragon, lemon zest, salt and pepper and mix together.
Add the leftover chicken and combine.
Place about 100g of breadcrumbs in a bowl, and 100g of flour in another and beat two eggs in a third bowl.
Take small handfuls of the potato mixture and shape into logs around 5cm long. Roll each one in flour, dip in egg and then coat in breadcrumbs. Place in the fridge to chill for 30 minutes.
Once chilled, fry the croquettes in oil, turning occasionally until golden-brown all over.
They should only take 2-3 minutes per batch. Remove to a paper towel lined plate and keep them warm while you fry the rest.