Last summer Jamie Oliver and Jimmy Doherty set out to recreate the popularity of an old British favourite treat, The Maid Of Honour Tart.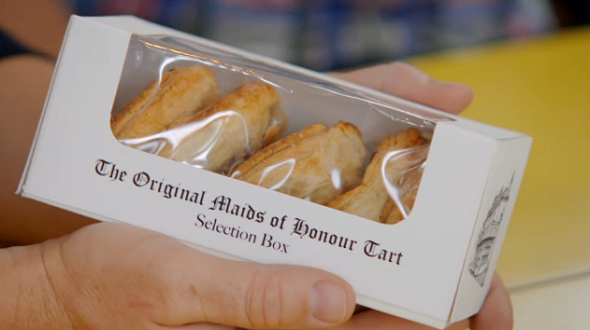 After visiting the only Baker in Richmond, Surrey still making the cakes, the duo went on to galvanise interest from the locals by holding an afternoon tea party in the park that was well attended.
After the success of the event the owners of the bakery launched The Maid Of Honour Tart selection box that has so far proven a winner with locals and customers far and wide including tourist from overseas.