Tom Kerridge served up delicious low calorie baked doughnuts with golden caster sugar and Chinese five spice on Lose Weight For Good.
The delicious treats comes in at just 120 calories each.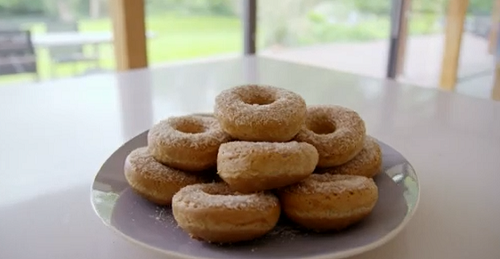 See Tom's recipes in his book titled: Lose Weight for Good: Full-flavour cooking for a low-calorie diet
, available from Amazon
now.