Paul Hollywood served up a delicious raised pork pie on Paul Hollywood: A Baker's Life.
The ingredients for the pastry: 250g plain flour, 50g strong bread flour, pinch of salt, 40g butter, 50g lard and 100ml water.
For the filling: sausage mince, pork loin, sausage loin, mace, 2 chopped shallot, chopped parsley, and salt and pepper for seasoning.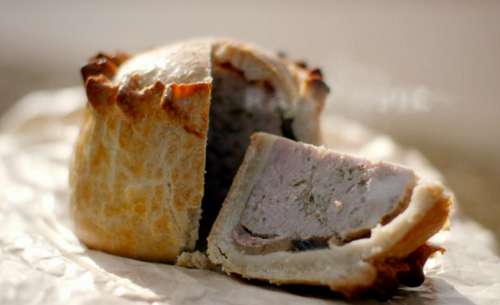 See the recipe in Paul's new book titled: A Baker's Life: 100 fantastic recipes, from childhood bakes to five-star excellence
, available from Amazon
now.