Ann Haugh served up a taffety tart (apricot glazed apple pastry) using a recipe by Patrick Lamb on Royal Recipes with Michael Buerk.
The snack is served with carmalized apple and clotted cream.
The ingredients for the caramelized apples include: sugar, butter, Bramley apples and lemon zest.
For the pastry case: puff pastry, icing sugar, eggs, and a apricot glazed.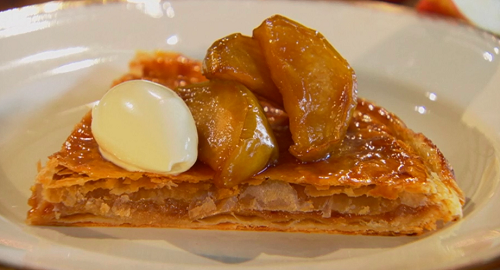 See recipes for the Royal family in the book titled: The Royal Touch: Simply Stunning Home Cooking from a Royal Chef
, available from Amazon
now.