Michel Roux Jr cooks a good alternative bird to the traditional turkey, a roast goose with festive rice stuffing and roast potatoes.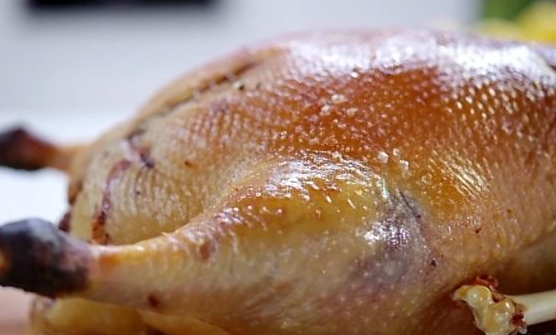 The master chef cooks his goose (that does not lay golden eggs) with an old fashion stuffing made with duck livers and hearts.
While the goose is resting before serving, Michel drains some of the fat from the baking tray and use it to make roast potatoes.
See Michel make his roast goose in this video: