Phil Vickery served up a upside down cherry and almond cake with cream as part of his savoury or Sweet? mouthwatering cherries dishes on This Morning.
The ingredients are: Soft butter for greasing, 4 heaped tbsp cherry jam and 600g large cherries, pitted.
For the sponge: 220g soft salted butter, 220g caster sugar, 2 tsp vanilla extract, 4 medium eggs, at room temperature, 120g ground almonds and 150g self-raising flour.
To serve: 300ml lightly whipped double cream, vanilla extract and icing sugar to taste.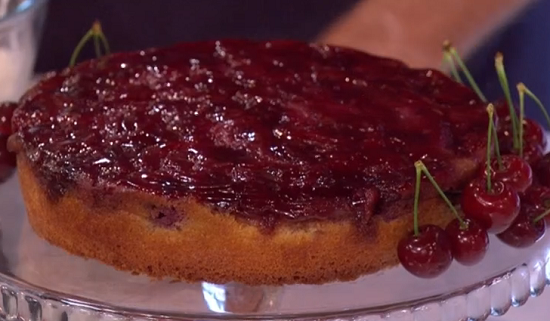 See more dessert recipes from Phil in his book titled: Phil Vickery's Puddings
, available from Amazon
now.