Nigella makes some very tasty looking shortbreads on Nigellissima.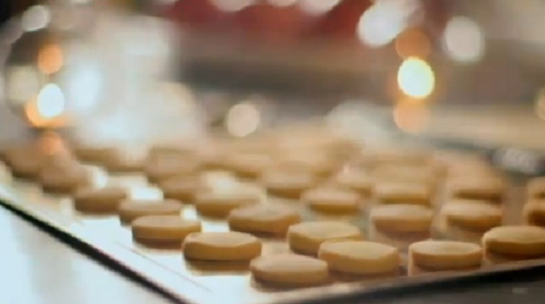 Nigella says: "I go into auto-Parmesan-shortbread mode whenever I have friends coming for supper, as not only is it perfect with drinks, but it can be made in advance. Indeed you can make the dough, wrap it and then leave it in the fridge for up to three days before slicing an baking, although you will need to let these cheese-scented cylinders sit out on a kitchen surface just long enough to get the fridge-chill off them before slicing."
For this recipe, Nigella used only a few very simple ingredients: plain flour, parmesan, unsalted butter and a free-range egg yolk.