John Whaite served up 16 miniature black forest gateaux on today's episode of Chopping Block.
The ingredients for the sponge include: 150g double cream, 150g Greek yoghurt, 1tbsp caster sugar and black cherries.
For the ganache: 150g milk chocolate chips and 150g double cream.
For the syrup: 1 part water to 1 part sugar.
To decorate: whipped cream and black cherries.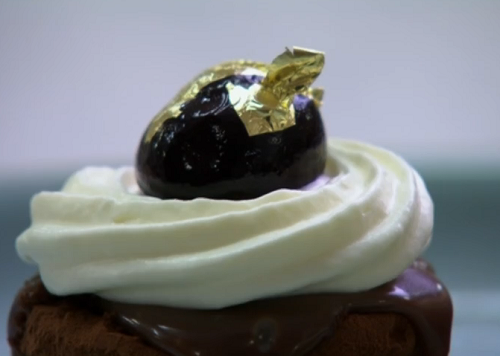 The recipe can be found in John's book titled: John Whaite Bakes At Home
, available from Amazon
now.