Paul ventures into the world of the chilli to find the heat he needs for his chilli pie on today's Paul Hollywood's Pies and Puds.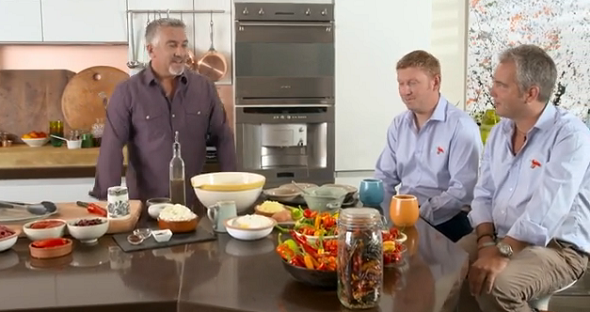 To help him find the right chilli, Paul visits the Clifton Chilli Club in Bristol to learn more about chillies and invites two members of the club back to his kitchen where he used some of their chillies in his recipe.
Chillies were first discovered on the American continent and were later introduced into Europe by explores. They were grown as botanical curiosities in the gardens of Spanish and Portuguese monasteries. But the monks experimented with the chilli culinary potential and discovered that their pungency offered a substitute for black peppercorns, which at the time were so costly that they were used as legal currency in some countries.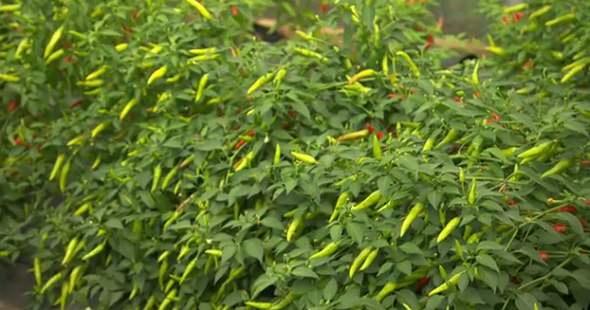 The Clifton Chilli Club is one of the leading chilli clubs in the UK today and is regularly asked by major chilli sauce companies to review their products.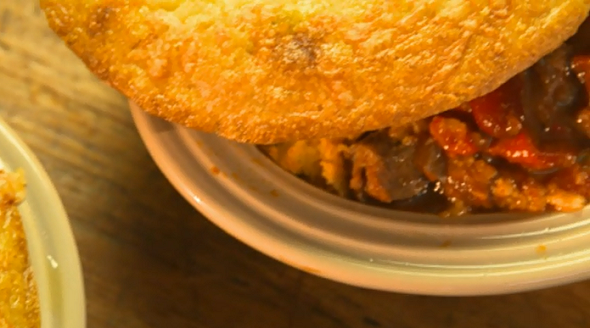 After a day doing his chilli taste test, Paul returned to his kitchen having settled on a hot Hungarian hot wax chilli for his chilli beef and cornbread pie.
Freshly baked cornbread is a great accompaniment to stews and chilli, and this recipe combines the two elements in one golden, bubbling dish.