It's the second day of a new week on Masterchef The Professionals, and the first four chefs in week 4 go head to head to take on challenges set by master chefs Michel Roux Junior and Monica Galetti, to see who will survive to cook again in the quarter finals and who will be sent home.
Their first task on Monday was to get through ,Monica's invention test. Now they must prove to Monica once again and Michel Roux Junior in the food classic challenge, that they have the skills to remain in the competition. Only three will make it into quarter finals on Thursday.
The four chefs that will cook for survival on Tuesday are:
[imagebrowser id=31]
Adam 24, from London – Currently a head chef but he is still learning his trade, thinks he will be fantastic in the kitchen in ten years.
Alex 26, from Banchory – Describes herself as quite ballsy, and fully expects to win the competition.
Nick 28, from London – Thinks he has a playful touch that brings fun into food.
David 29, from Dunoon – He always knew he would do something with his hands, so he became a chef.
The Skills Test
Monica and Gregg ask the chefs to debone a saddle of lamb and roll and tie it ready for roasting.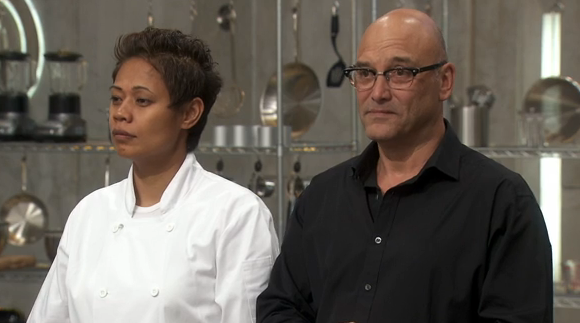 They have just ten minutes to show off their butchery skills, keep a steady hand and tie the meat under Monica's glare. Failure to impress will mean their chances of staying in the competition could be in serious jeopardy.
The Classics Tests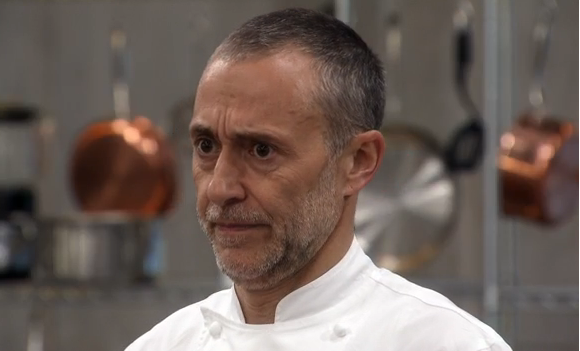 The chefs face Michel Roux Jr for the first time when he sets them two Classics Tests. But first Michel cooks a mackerel tartlet with classic chive buerre blanc, a dish he first came across as an apprentice.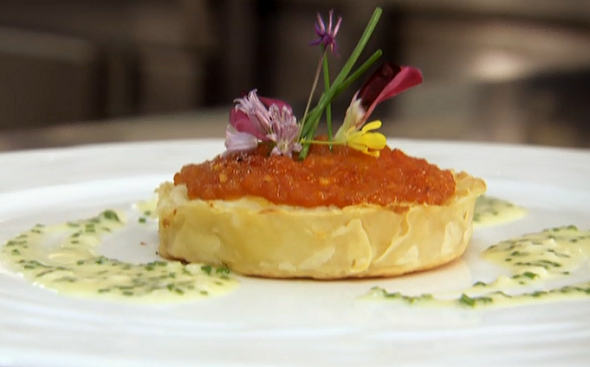 The chefs have one hour to recreate his dish from a basic recipe that contains no weights or measurements. Under pressure, this will test the chefs' pastry work, fish preparation and knowledge of the classic French sauce.
Finally, in their last chance to impress, the four are asked to cook their own choice of classic dish for Michel in just one hour, before he is joined by Monica to decide which chef will leave the competition.
The chefs did all that they could, serving up some very nice looking and tasty food. But in the end one had to go home, that unfortunate chef was David.