It is day eight and the second week of Junior Bake-off 2013. Today Harry, Rosie, Isabelle and Harrison are the four new young bakers who made their way to the bake-off tent.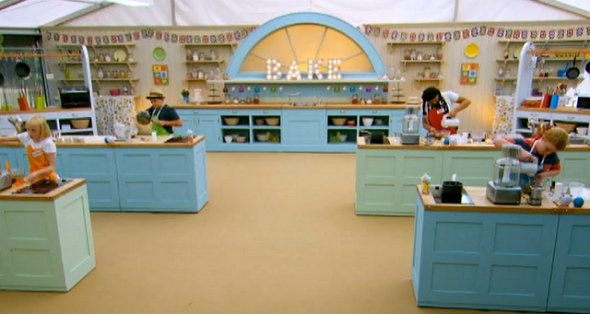 Mary Berry and James Martin will keep a watchful eye on the young bakers and will set them two tasks to test their baking skills.
The technical challenge for the bakes today is one of James Martin's recipes: Sticky Toffee Pudding. The judges ask the bakes to make six of them.
This is the first time that Harry 10, from Hampshire, Rosie 11, from Essex, Isabelle 12, Lancashire, and Harrison 12, East Sussex one of James's recipes. Their bakes could rise or fall depending on the quality of their toffee source.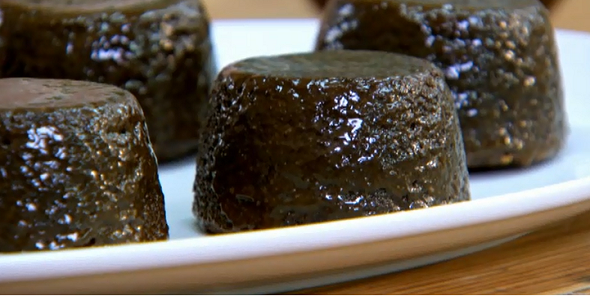 The showstopper challenge is one that tests the creativity of the four bakers. Today the young bakes had to bake a cake from the future as their theme for the day.
The bakers were allowed to choose the size and texture of their cake, but it had to be well made, evenly baked with a good ration of fillings and complementary flavours. Above all it had to be stunning in appearance.
For his showstopper challenge, Harry baked a Hadron Super Collider cake with lemon drizzle and liquorice. Isabelle baked her Chocolate and Vanilla Tardis Battenberg cake with blue fondant. Harrison simply titled his cake, Cake For The Future giving it an almonds and orange flavour and Rosie baked her chocolate 150th Birthday Cake with orange segments.
[imagebrowser id=26]
The young bakers gave it all their best efforts but in the end there could be only one baker that would go onto compete again in the semi-finals and that young baker chosen by Mary and James was Harry.