When Paul Hollyhood set the contestant the technical challenge of baking an Apricot Couronne to his own recipe without telling them how long they should bake it for, he must have expected most of the to fail.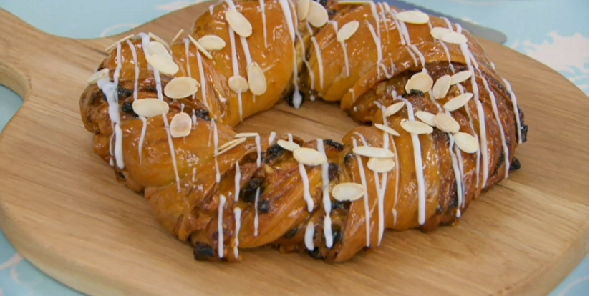 However, he got a big surprise when they all seem to have pulled it off. His Apricot Couronne, which is a sweet dough laced with fruits then folded and twisted to spill out its contents, all topped with a nice bit of icing and flaked almonds, proved to be a real treat for the contestants.
Christine's was not as fruitful as it could have been and Howard's was a bit thin. Glenn's also wasn't the best of the bunch, but Ruby once again came up trumps with the most professional looking amateur Apricot Couronne.