Celebrity Big Brother was brought to a close last night with Charlotte Crosby declared the winner of the Channel 5 show.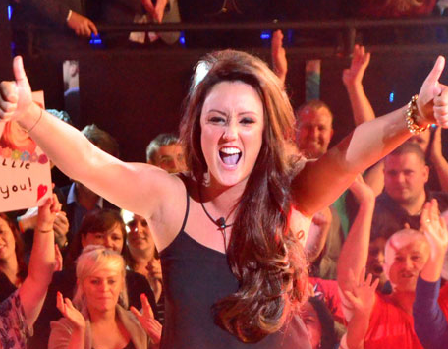 With the fewest votes of the final six, Vicky Entwistle was evicted alongside Mario Falcone, who had the next fewest votes
Carol McGiffin from Loose Women finished  in fourth place, and in her interview with Emma, she told her:"just to see reality is an amazing thing". On her behaviour in the house "I thought I was holding a little bit back…I know I was loud and p**sed all the time."
Finishing in third place was Lauren Harries, who described her time in the house as a "surreal" experience and insisted: "I'm so pleased to be third. I never expected it, it's wonderful. I walked in myself and I've left myself."
On her special friendship and bond with Courtney:"Courtney has such a wondered spirit and soul, we were the blonde bombshells, and we have a lot in common, especially with fashion."
The final two were Charlotte and Abz and after an hours wait,   Emma finally spoke to the house for the last time, and it was Charlotte who was announced as the champion of Celebrity Big Brother 2013.
When interviewed by Emma, Abz said: "It was amazing experience. I never expected that. I thought Lauren would have won it but Charlotte deserved it."
And summing up her experience, Charlotte said "it was amazing to be flung in there with them. I took something from everyone.