Lusia Zissman revealed this week just how much it would take for her to get her kit off.
The sexy Apprentice runner-up has confessed she's got no worries about stripping off and would do it for the right price.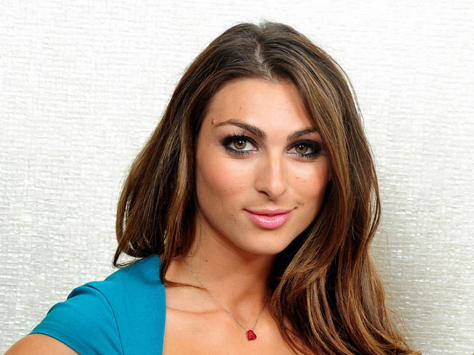 The cupcake business woman lost out to Leah Totton in last week's final of the long running BBC  show, as Lord Sugar chose to invest his £250,000 in Dr Leah Totton's cosmetics company.
However, that has not dampened Lusia's sprit because the ambitious brunette has revealed that she has already got 16 interested investors.
Lusia's has also had offers of other lucrative deals to do more TV shows such as Dancing On Ice and Big Brother according to reports.
Luisa also revealed this that she has a passion for modelling but given the amount of raunchy pictures already on the Web, this revelation is of no surprise.
Speaking to Heat magazine this week, Luisa says she'd be happy to get nude for the right price.
"Only if it was for over £100,000. Taking your clothes off isn't really a big deal," she said. "Taking your clothes off isn't really a big deal"
Speaking about her sexuality, Luisa adds: "I wouldn't go and seek a girl, but I'm quite liberal. When I'm drunk I love everybody."