Tonight Lord Sugar's search for his business partner came to an end when he selected Dr. Leah Totton as his business partner and winner of the Apprentice 2013.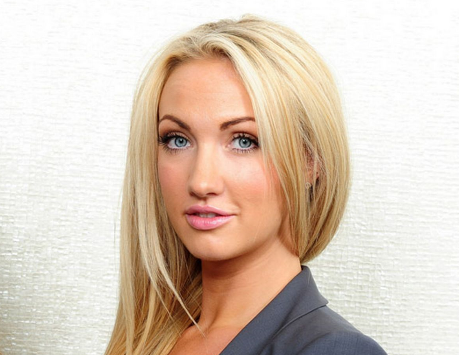 Leah Totton entered this year's competition along with 15 other candidates and after 12 weeks of tough and rigorous test of her abilities, the 24-year-old landed the prestigious prize of a business partnership with Lord Sugar, along with an investment of up to £250,000.
In tonight's final episode, Leah battled it out with her finalist rival Lusia Zissman in a task where they had to bring their business plan to life in order for Lord Sugar to make his final judgement.
Luisa developed her baking supplies online wholesale business, Baker's Toolkit, while Leah did the same with her NIKS Medical business idea.
With the help of some of the other previously fired contestants, Lusia and Leah had to develop their brand, a website and a marketing campaign to convenience Lord Sugar, his aids and invited industry professionals.
Deciding on his winner Lord Sugar said: "So, I think I've made my mind up now. At the end of the day, the devil in me is wanting to take a risk. Leah, you're going to be my new business partner."
Speaking about her success, Leah said: "To have Lord Sugar show this faith in me is absolutely unbelievable, it's amazing. I had much less experience than the other candidates in business coming in to the process and I really can't believe that I have got this far and that I've actually won it! I can't believe it. I'm really going to do everything that I can to prove that he has made the right decision and I won't let him down."