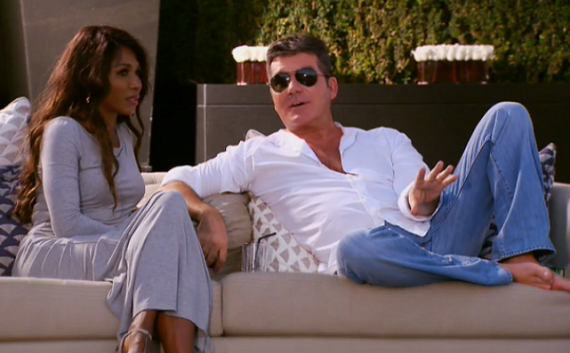 Simon Cowell finally select his three singers from the Overs category tonight for the live shows at Judges Houses in LA.
However, the X Factor boss was not ipressed with is acts this year that include actor Robert Pattinson's sister Lizzy Pattinson, Fleur East, Stevi Ritchie, Helen Fulthorpe and Ben Haenow.
Simon Cowell is thoroughly unimpressed with the calibre of performances at his Judges' Houses and even blasts favourite Jay James Picton for being "awful".
Having had high hopes for former Royal Navy member Jay, 30, Cowell's face turns sour after he sings R.E.M.'s Everybody Hurts.
"I wasn't crazy about that song, you've got a habit of singing through your nose, you need to get out of that habit," he told the singer.
"I want this to change your life for the better."
And confiding in his assistant Sinitta, he adds: "He hasn't been as good as that first audition.
"He messed around with the melody and it was awful
"God, it was awful."
In the end Simon had to make a dicision on which three singers he will take on to the live shows; They are Ben Haenow, Jay James Picton, and Fleur East.