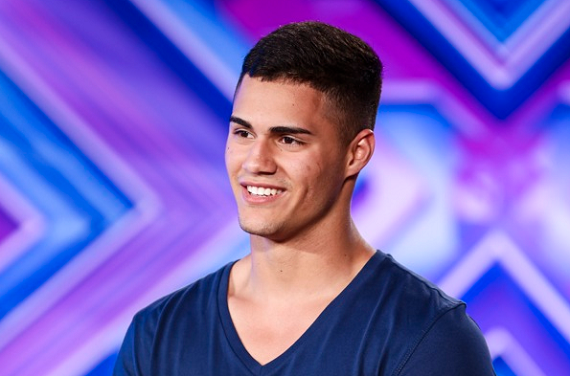 Charlie Martinez sings You and I by One Direction on The X Factor 2014 Arena Audition and made it to bootcamp.
When Charlie walked on stage the audience erupted when they saw him, so he was on to a winner before hhe sanng a note.
He says: "I love being stationed in Britain, because there's a lot of pretty girls here. Getting through the room audition was the most uplifting feeling I could even imagine. I called my mum and she was blown away. I'm proud to serve my country and I have always had that fire in me to sing. I would love to see if Britain sees the X Factor in me".