In an X Factor first Gary Barlow and Sir Elton John team up for a duet on the hit ITV show singing 'Face to Face'.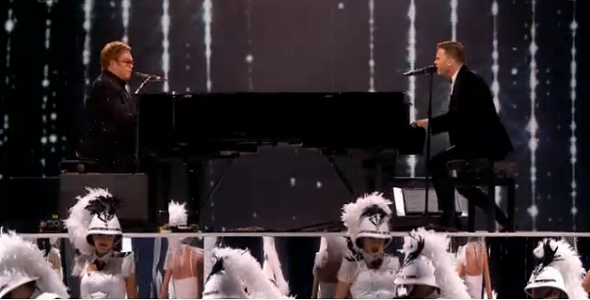 Elton who has not had many good words to say about the X Factor since it was launched 10 years ago, seems to have had a change of heart thanks in part to two of his best friends Sharon Osbourne and Gary Barlow.
However, tonight the 'Daniel' singer seemed very comfortable on the X Factor stage singing the really good catchy track.
The two stars delivered a great performance singing and playing the piano face to face.