Tamera Foster said goodbye to The X Factor tonight after receiving the fewest public votes.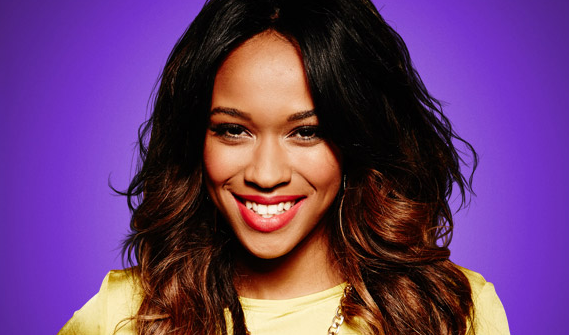 Tamera found herself in the bottom two with Luke Friend after Dermot O'Leary revealed the two acts with the fewest votes.
It was the second time for both acts in the sing-off this series. The pair performed again for the judges, with Tamera singing Christina Aguilera's 'The Voice Within' while Luke sung Snow Patrol's 'Run.'
At the judges vote, Louis Walsh and Nicole Scherzinger both unsurprisingly sticking by their own acts by voting to send Tamera and Luke home respectively.
Delivering her verdict Sharon Osbourne said: "That sing off was what I'm judging, that was such an organic performance from Luke, there's no competition, I have to send Tamera home."
With the casting vote, Gary Barlow said: "We always complain about it being hard, this is very 50/50 split, you've both been in the bottom two before and you were both amazing tonight.
"I think I'm going to put it back into the hands of the public, I'm sending Luke home."
With the judges' votes tied, it went back to deadlock and the act who received the fewest votes from the public and leaving the competition tonight was announced as Tamera Foster.