So far Rough Copy has made all the right moves on The X Factor this season, and has managed to avoid the bottom two sing-off on Sunday nights.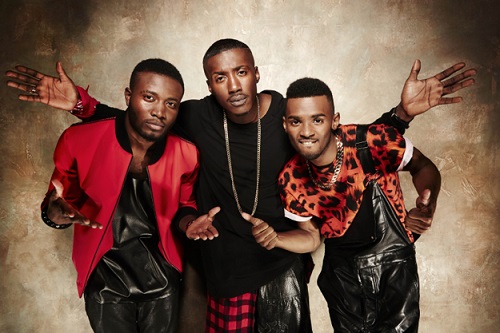 Last week the boys wowed with their performance in disco week, but had to say goodbye to their Kingsland Road mates after they were voted off the show. Rough Copy is now that last group standing and their mentor Gary Barlow has never been more desperate for all those important votes to keep his last band in the competition.
This week Gary took Kazeem Ajobe, Sterling Ramsey and Joey Thomas for a team bonding session and to take their minds off the competition, chill and let of some steam at a Go-Karting track.
Tonight the boys return to The X Factor stage to perform the 1960 hit by Ray Charles 'Hit The Road Jack'.