Nicholas McDonald is no doubt one of the frontrunners in this year's X Factor competition and last week he wowed with another excellent performance singing In The Arms Of An Angel in movie week.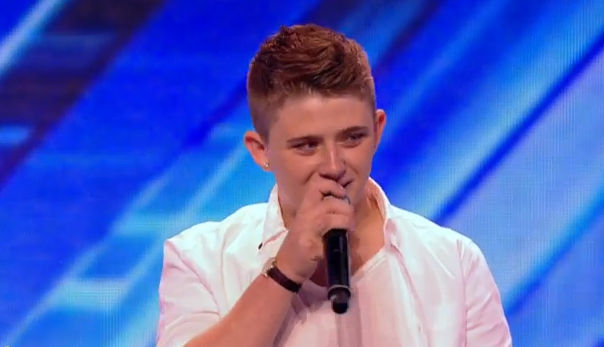 However, this Saturday the young Scott his hoping to put on a show and reveal is disco dance moves when he takes on Michael Jackson's  1979 hit 'Rock With You' from his album Off the Wall

.
Last week we were quite amused at Nicholas's VT before he performed on the night. He was shown learning to wash and iron his cloths; very rock and roll. We don't know who made the decision to show it, let alone film it, but lets hope we don't see any more of that on this week's show.
Nicholas is a 16 year-old young man who wants a career as a pop star not a housewife or house-husband. If his parents wanted him to learn how to wash and iron, they should have taught him how to do it. The X Factor's job is to coach hopefuls in how to become stars; I don't know of any stars who are filmed doing their laundry as a way to win fans, sell records and make their mark on the music industry.
Tonight Nicolas impressed with another good vocal performance, but we were a little disappointed that he did not show us the dance moves we were so looking forward to. This is what the judges had to say:
GARY BARLOW: "What a great signer you are you can take anything on and sing the heart out of it. I was really impressed tonight."
SHARON OSBOURNE: "I love you so much, I want to put you in my pocket. That was fantastic, it was great to hear you sing uptempo, I would have liked to see something a bit more naughty. It's there, so bring it out!"
LOUIS WALSH: "You have got it! I believe in you and you are going to go all the way!"
NICOLE SCHERZINGER: "We are going to go to the disco together and rock all night, but not in that way because you're like 12. The only thing is that it's not always just about the singing, it's about the grooving and getting lost in it, but other than that I loved it."